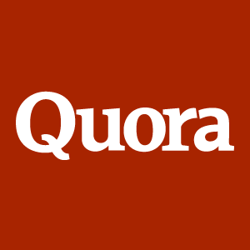 Getting a handle on the priority issues that should be included in Dialogue Earth's upcoming Media Challenge is no small task, plus it needs to be done transparently and in an inclusive manner that ultimately builds trust.
Ten years ago there were fewer options for answering a tough question like this (refer to our History section for a description of the lengthy process used in an effort to identify 100 indicators to describe the condition and use of U.S. Ecosystems). Today, there are some powerful platforms that hold considerable promise for helping to expedite this process (see discussion in this recent post).
Today, we have launched an experiment using one of the prime Q&A platforms, Quora, to explore the viability of exploring answers to this question in an open and transparent manner. If you have an opinion, please jump over to Quora and make your voice heard. You can enter answers directly, and you can vote on answers provided by others. Here is the background material that I added to the question on Quora:
Dialogue Earth will be launching a year-long "energy literacy" campaign in July 2011. This will be followed by an ongoing effort to add new topics on energy and beyond. Thus, this top 10 list need not be exhaustive. Rather, it should be the highest priority issues that you believe the general public should understand. Dialogue Earth will address each topic as we recently did with the topic of ocean acidification. Thus, for each of the 10 topics, we will produce highly-engaging videos that explain no more than 7-10 concepts on each energy topic. A set of introductory videos will be used to help set the stage. For reference, the top 10 topic list might include: coal, clean coal, renewable energy, fossil fuels, etc. These should be general categories, assuming that in the future we might develop 10 sub-topics for each topic.