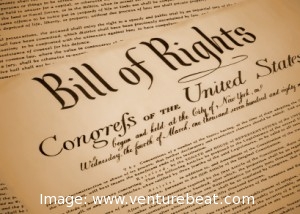 I just listened to an excellent podcast by David Alan Grier on The Daily Crowdsource, focused on the rights of crowdsourced workers. Grier defined four broad classes of crowdsourced workers–the microlabor, partial employment, contest and public opinion worker.
We at Dialogue Earth are extremely interested in this topic, as crowdsourcing is core to our strategy, both in the way we analyze social media, and in how we produce media content to engage diverse audiences. It is critical to us that we achieve high quality, efficient work and, more importantly, that our crowdsourced workforce is treated fairly. Heck, we'd like them to feel as great about this work we do.
Grier suggests that, if crowdsourcing is to mature as an industry, it is essential that its leaders work together to develop what is, essentially a worker's bill of rights.  Some of the rights he suggests include the right to be paid on time, to have a sense of the purpose of the work, and to understand if one is doing good or evil.
In terms of "contest workers," Grier suggests that an important right is to know that there is only one winner, and therefore only one worker will be compensated.  This struck a nerve with me, not because I disagree with Grier, but because I truly do not like the idea of hundreds of video creators competing for just one measly Dialogue Earth prize. Rather, we at Dialogue Earth want to develop a compensation system where, for each contest, numerous creators can be awarded for their work.
In our first two Dialogue Earth video projects, we awarded multiple winners.  In our first competition, we awarded six creators prize money for their videos about ocean acidification.  For our most recent pilot, focused on energy basics, we also awarded six winners. Plus, both contests included a number of winners in the concept phase.
As we plan our upcoming, yearlong Dialogue Earth Media Challenge, we plan to award up to 10 video creators for each of 10 competitions.  Ultimately, however, we'd like to devise a system that allows us to award anyone who meets our criteria for a "winning" video–chiefly that the video is factually correct, engaging, and non-advocacy.
I believe that David Alan Grier is right on point with his commentary.  If the crowdsourcing industry is to truly flourish, it needs to ensure the rights of its workers.  Dialogue Earth hopes to be included among the industry leaders who influence this progress.